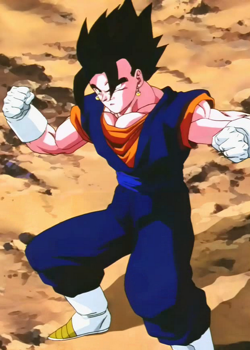 Hi i'm zendarmanitan and I am kind of new here. I have made a few fanfictions on this wiki. So far I have completed 2 fan fictions and they were minor ones. My major fan fiction is no where near done.
Major FanfictionsEdit
Major Fan Fiction are Fan Fictions that go into great detail and require a lot of tought. I have one so far. It is incomplete. Detail will be edited over time.
Dragon Ball Orbs of Destruction: Incomplete
Cell Domination: Not started
Minor FanfictionsEdit
These are Fan Fictions that don't require a lot of though and don't go into great detail. I mainly make them to pass time as I plan for Major Fan Fictions.
Ultimate Kakarot: Complete
Power Twist: Complete
Future Fan Fiction plansEdit
Spike's Quest: The adventures of Spike the Devil Man.
Community content is available under
CC-BY-SA
unless otherwise noted.