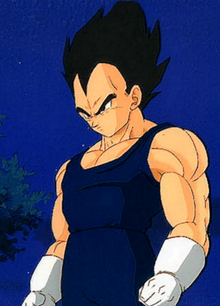 Supersaiyian11
Allegiance:
none
Gender:
Male
Location:
Earth
Race:
GOBLIN!!
Occupation:
writer
I have been fan of dragonball for 3 years and I am a big fan of Vegeta.

He is awesome. Too bad Goku is always stronger than him. Here is one of my favorite scenes from DBZ Abridged:
Goku has just finished powering up and Nappa says "Vegeta what the scouter say about his power level?
Vegeta:It's...1006

Nappa:Really?
Vegeta:Yeah, kick his butt Nappa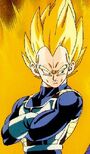 Nappa:Yay!!
Nappa then gets beat up by Goku
Vegeta:That's odd. Nappa wait
Nappa:What?

Vegeta:I had the scouter upside down, it's over 9000.
Nappa:Why do you sound so calm Vegeta?
Vegeta:Because it is still not a threat.
Nappa:But...
Vegeta:Not a threat to me.
Nappa:Ohh..
Vegeta:Besides once we get the dragonballs, we can just wish for immortality.
Goku:But you killed Piccolo.
Vegeta:Your point is?
Goku:Well if he's dead; the dragonballs don't work. Duh.
Vegeta: What?
Nappa: Oh yeah, and I totally killed that guy. Oh well, at least we had fun getting here. Hey Vegeta, remember the bug planet. Vegeta? Vegeta? Vegeta?
Vegeta then kills Nappa like in the anime.
Best Story
Edit
Dragonball V 78% complete
User_blog:SupremeVegeta15/SS11's_new_Reviews
Rappers I like
Edit
Eminem
EpicLLOYD
Haystak
Beastie Boys
Jay-Z
Macklemore
Nas
Kanye West
Nate Kane
Denace
Tupac
KJ-52
50 Cent
Dr.Dre
DMX
Community content is available under
CC-BY-SA
unless otherwise noted.