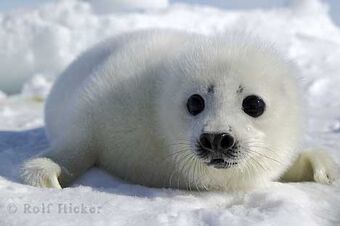 The Ultimate, sentient Life Form, the Seal, has come to show you TRUE POWER! He is my pet and I have taught him many tricks! =D
Seal Traits:
Strength - Capable of lifting a mass equivalent to a Googol Solar Masses casually.
Speed - Has access to the Speed Force, and is Omnipresent with speed. He can attack SS4 Gogeta with 1 billion Infinite Mass Punches before it even registers to Gogeta that he had moved.
Tail Smack - The sheer power brought forth from moving his tail allows him to casually wipe out the Omniverse.
Black Hole Creation - The Seal can casually create a black hole with enough mass to engulf the Universe Instantly.
Power Over Time - On top of speed, it has power over time, and makes it a daily habit to show those Time and Space Manipulator's that SPEED is still important.
Black Eyes - The Seal has access to Black Eyes, making him capable of casually taking control of everyone in the Universe, subjugating them to his every whim.
So yea, DON'T DISS THE SEAL! SEAL>YOU
Community content is available under
CC-BY-SA
unless otherwise noted.