This article, Super Namekian 2 (Xz), is the property of dark TRUNKS.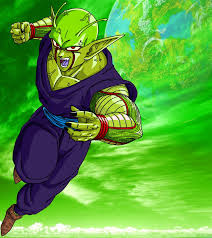 Super Namekian 2 is the form a Namekian can take by mastering both Gigantification and Super Namekian.
Physical Appearance
[
]
Whenever Piccolo goes Super Namekian 2, parts of his body harden yellowish-green while the red lines on his body become more vibrant and noticable while others appear elsewhere like his face.