This article, Stacy Briefs (Fanon Universe), is the property of TailsKid26.
| | |
| --- | --- |
| | This story, Stacy Briefs (Fanon Universe), is is not a good representation of this wiki, due to choices in poor grammar, poor set up, and/or general incoherency. This is not an example of something you should write. |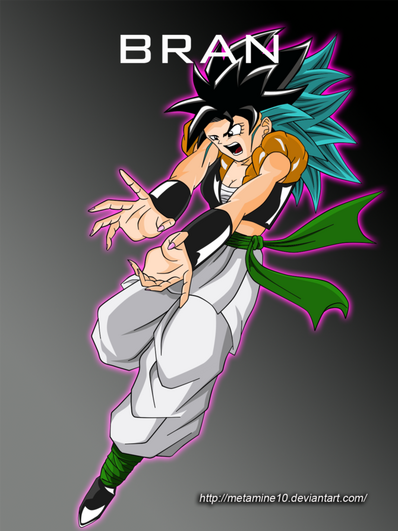 Stacy Briefs Is A Female Saiyan Stacy Has Pan's Long Black Spiked Hair And Bulla's Dark Aqua Blue Spiked Hair Stacy Has Black Eyebrows/Black Eyelashes Stacy Has Black Eyes Stacy Wore An White Taped Tubetop Showing Her Boobs And White Stomach Bran Wore An Dark White Skirt W/Dark Green Tied Band Stacy Wore Dark White Jeans Stacy Wore Dark Green Socks Stacy Wore Black/White Shoes Stacy Wore An Dark Orange/Black Short Sleeved Jacket Stacy Wore Black Wristbands Stacy Wore Pink Fingernails
Stacy And Her Daughters Rosalina, Angela, Marianna, Angelina, Jessica, Lisa, Maggie, Rosanna, Julie, Annabelle, Allison, Gina, Stephanie, Megan, Morgan, Luanne, Michelle, Alyssa, Jennifer, Nicole, Amber, Cassie, Amanda, Lauren, Laura, Hannah, Elizabeth, Emily, Roxanna, Roxanne, Anna, Anne, Kimberly, Titania, Melanie, Melody, Layla, Kayla, Melissa, Mindy, Kirsten, Danielle, Dani, Frenchie, Kendra, Sasha, Leslie, Molly, Desiree, Nikki, Monica, Natalie, Sandra, Michelle And Yvonne Briefs Rosa, Rosemary, Rosette, Denise, Cassandra, Susanna, Susan, Mariah, Maria, Marie, Katie, Kathleen, Clarissa, Alexa, Alexandra, Christina And Victoria Briefs Jennie, Jennifer, Annalisa, Lisa, Maggie, Bethany, Beth, Becky, Gretchen, Honey, Hannah, Terri, Tori, Torrie, Julianna, Patricia, Danica And Julie Briefs Vickie, Titania, Tiara, Leslie, Rachael, Rachel, Rochelle, Veronica, Krystal, Katie, Kate, Katelyn And Karen Briefs
Community content is available under
CC-BY-SA
unless otherwise noted.