This article, Solar Flare Dragon (Xz), is the property of dark TRUNKS.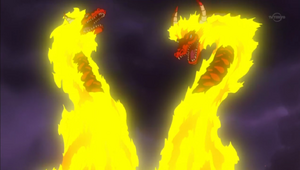 Solar Flare Dragons are a monsterous race that live within volcanos on a dying star. It is unknown if more Solar Flare Dragons live on other dyuing stars.
Physical Appearance
[
]
They are serpent-like dragons covered in hardened magma scales and wreathed in flames.