This article, Progression, is the property of dark TRUNKS.
Progression is a form a Changeling can take by reversing their Regression and forcefully evolving their body. This gives them an incredible increase in power without expending additional energy. The only downside is one must learn to properly control their new power the same way their learned to control their base form without the need for regression. If they do not, they can destroy everything around them on accident.
Physical Appearance
[
]
Similar biological armor grows around their base form the same way the regression forms protect their frailer bodies with bio-armor. Instead of existing to protect their more vulnerable bodies, the armor instead builds upon the already durable form to create a juggernaught of destruction. They grow large horned crests on their head much like their regression as well, as well as spikes all over their boby. They look like a mix between their 1st Regression with the cruel spikes and their 2nd Regression with an increase in muscle mass. Some also grow face masks.
Users
[
]

Frozen uses this form against Trunks.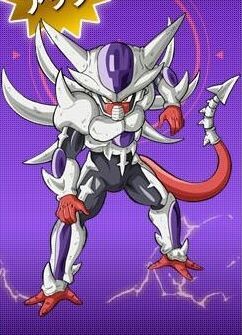 Zero uses this form against Gohan and Goten.

Iceberg uses this form against Gohan and Goten.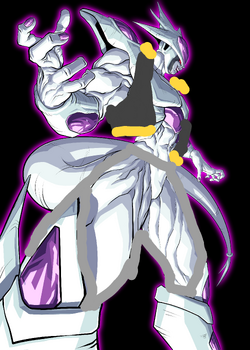 Since Zero and Iceberg can use Progression, so can Zeroberg.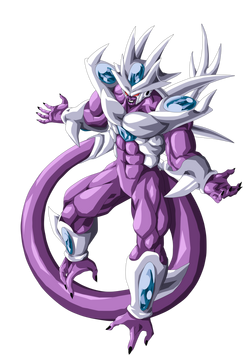 Polaris becomes a Progression for the first time ever against Goky.