This page, Planes of Existence, is property of KidVegeta.
These are the planes of existence in KidVegeta's Universe. All canon and fanon media takes place within one or more of these five planes. The model of existence shown in the anime and in various guides (see the below picture) is considered to be canon, and that picture shows the last three planes of existence. The first two planes of existence, Mytos and Helcio, exist outside of the ball-shape universe, and are inaccessible to all mortal beings, including the Kais.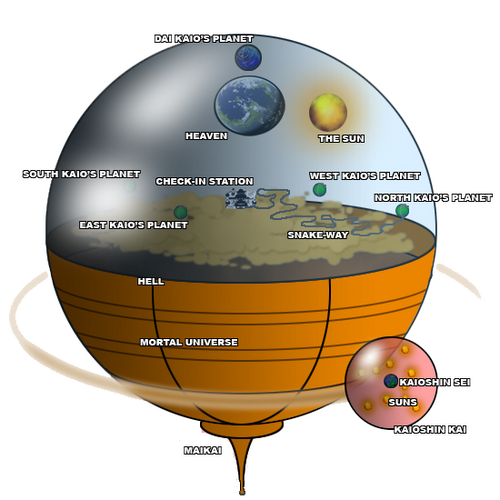 The five planes
Edit
Community content is available under
CC-BY-SA
unless otherwise noted.