This article, Oozaru (Xz), is the property of dark TRUNKS.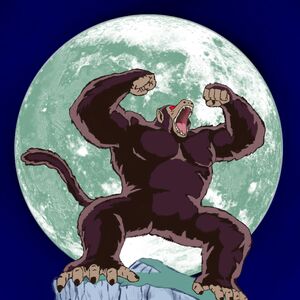 Oozaru is the form most Saiyans can take. It requires their tail to be intact as well as receiving blutz waves through their eyes, usually from a full moon.
Physical Appearance
[
]
Whenever a Saiyan turns into an Oozaru, they grow taller than a building and turn into a giant ape.