This article, Majin (Xz), is the property of dark TRUNKS.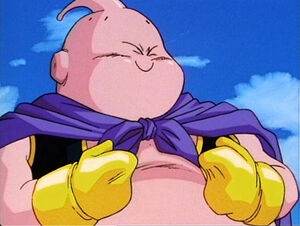 Majins are a powerful race of evolving rubber monsters. They are a magical race created by Bibidi.
Physical Appearance
[
]
Their appearances vary in color. They are rubber-like and have a tentacle on their head and holes on their body.
Notable Majins
[
]

While not a full Majin, dark BUU is the dark COUNTERPART of the legendary Buu, who is a Majin.