This article, Kai (Xz), is the property of dark TRUNKS.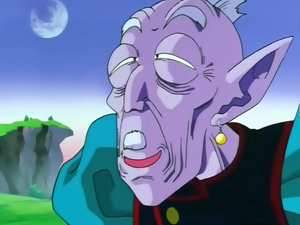 Kais are a powerful race of seemingly immortal gods. They live in Heaven.
Physical Appearance
[
]
They can be any color, but usually purple or blue. Other than that, they have weird hair and are humanoid.
Notable Kais
[
]

Old Kai is a very old Kai. He lives on the Supreme Kai Planet.

Kabitokai is a fusion of The Supreme Kai and Kabito.

Jeice is a half-Kai, half-Demon who was exiled from Heaven and plotted to destroy it.