This article, Ice (Xz), is the property of dark TRUNKS.
Ice
Dragonball Xz Character
Vital statistics
Homeworld:
Unknown
Species:
Changeling
Gender:
Male
Birthdate:
Unknown
Date of Death:
Still Alive
Family
Personal Weapons Systems
Chronological & Political Information
Affiliations:
Changeling Universal Army
Enemies:
Z-Fighters

Ice is the one of the God-Emperor of the Changeling Universal Army's Elites. He was released when the Original Namekian's seal was broken upon his death.
Transformations
[
]
Ice skips this form.
Ice skips this form.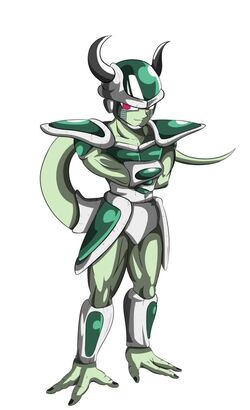 Ice was in this form until fighting Super Saiyan 5 Gokyu.
Abilities
[
]
???