This article, Dying Star (Xz), is the property of dark TRUNKS.
The Dying Star was a sun in Dragonball Xz. It was the homeworld of the Solar Flare Dragons. It is visited in the Red Star Dragonballs Saga. It currently is destroyed after the events of the Red Star Dragonballs movie.
Description
[
]
It is a star near the end of its life. It's cooled enough that the plasma has turned into liquid magma in certain areas, allowing for active volcanos to emerge along it's surface.
Races
[
]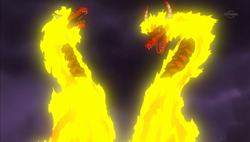 A Solar Flare Dragon from the dying star.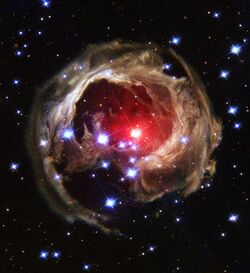 After Trunks fought a solar flare dragon, he destroyed the dyingg star to collect the Two-Star Red Star Dragonball.