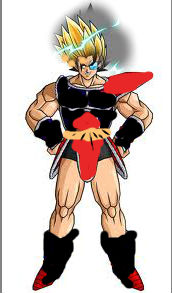 This article, Dragon Ball Z: The Last Stand, is property of Tsukune sendo.
Dragon Ball Z: the last stand is the tale of the saiyan Zuknii who survived the genocide. It is a prequal to exploration out dated
Baron saga
Edit
<ON A DISTANT PLANET IN THE NORTH GALAXY THIS STORY BEGINS>
< A CHILD WITH A SMALL, FURRY TAIL WALKS THROUGH A SMALL VILLAGE. HE ENTERS A HUT AND APPROACHES HIS FOSTER MOTHER. SHE IS NOT THE SAME SPECIES AS HIM FOR SHE HAS GREEN SKIN AND A POINTED TAIL.>
Zuknii: Mother why am I different than the others?
Zuknii: there are only four other children like me!
Foster mother: Don't worry everyone's the same on the inside!
Zuknii: O.K
<ZUKNII WALKS AWAY AND PROCEEDS TO PLAY WITH HIS FRIENDS>
Foster mother: He knows. He knows. He's different.
<LITTLE DID SHE KNOW. ZUKNII WAS A SURVIVOR A SURVIVOR OF THE SAIYAN RACE.>
Community content is available under
CC-BY-SA
unless otherwise noted.