This page, Dragon Ball: Heart of the Dragon, is property of KidVegeta.
This article, Dragon Ball: Heart of the Dragon, is the property of Hyper Zergling.
This article, Dragon Ball: Heart of the Dragon, contains the following:

Swearing, Graphic Content.

Reader discretion is advised.

Dragon Ball: Heart of the Dragon is a fan fiction created (mostly) by KidVegeta. Serving primarily as a sequel to Dragon Ball Z: The Forgotten, Heart of the Dragon continues the stories of Ledas, The Benefactor, Cuber, and a host of other original characters set in the Dragon Ball universe. This story begins just before the timeline of Dragon Ball Super, continuing on past the end of Dragon Ball Z.
The first half of Heart of the Dragon mostly deals with Ledas' formation of the intergalactic bounty hunting squad, the Starchasers, the various adventures they go on deep into space, and the many friends, foes, and acquaintances they meet on their journey. The last few sagas take place after the end of Dragon Ball Z, primarily focusing on the adventures of Ledas' children, Chari and Olivien.
Heart of the Dragon is primarily a sequel to my first major story on this site, Dragon Ball Z: The Forgotten. But that's not to say there aren't other stories of mine that HOTD also serves as a sequel to. In fact, I've written dozens of stories of varying length dealing with the characters set to appear in this story.
Not all of those have to be read to understand Heart of the Dragon. Many provide context, build-up, foreshadowing, and character introductions, but are not strictly relevant to Heart of the Dragon. Some stories are, however, necessary to read before Heart of the Dragon, in my opinion, in order to understand the story.
Thus, I will break up the below list of recommended reading into the two subsections, "necessary" and "supplemental" readings:
Required Reading Material
| | |
| --- | --- |
| Supplementary Reading Material: | |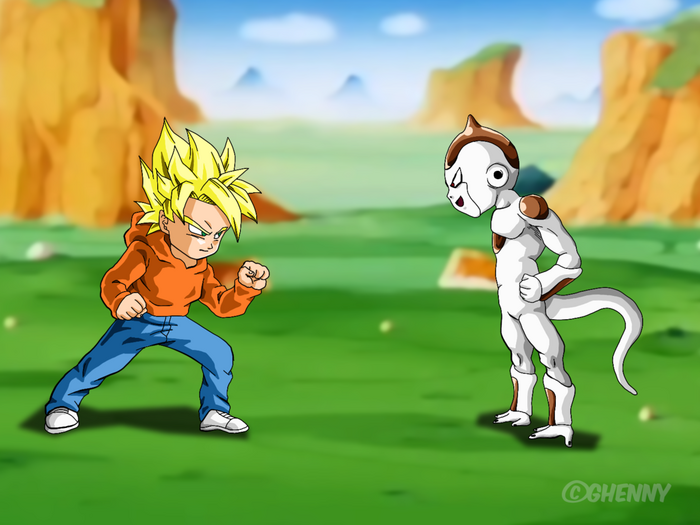 Saga
Episodes
Saga information
Saga title
Saga description

不変

1
12
Emperor Kuriza Saga
The emperor's son makes his move. A wish is granted. The Starchasers are formed.

破れた

2
12
Melirion Saga
Bounty hunters. Blood-gorging parasites. Sleepy demons.

神性

3
12
Blue Queen Saga
Some things are better left undisturbed. The great war reaches its climax. An empire is broken.

寄生虫

4
12
Universe 12 Saga
Time travelers. A pissed-off God of Destruction. Majin Sesami is loosed upon Universe 12.

波羅蜜

5
12
Myaku Saga
A new god is born. The Benefactor attempts his final solution. The Starchasers confront Myaku, the Time-Skipper.

既視感

6
12
Zalama's Artifact Saga
The Starchasers confront the Triumvirate. Audacci finds a lost treasure. Victory comes at a heavy cost for all.
7
12
TBA
TBA
8
12
TBA
TBA
9
12
TBA
TBA
Community content is available under
CC-BY-SA
unless otherwise noted.