This article, Doubledown, is the property of dark TRUNKS.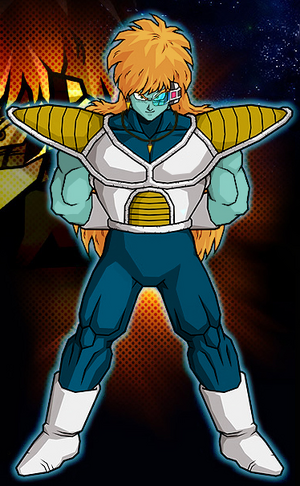 Doubledown is the form Jeice can take by fusing his Demon body and his Kai body together. The resulting power is twice that of one of his original forms. It is permanent though. This means that the longer he prolongs fusing, the stronger he will become. The downside though is he couldn't avoid death by seperating his souls.
Physical Appearance
[
]
Jeice gains orange hair and light blue skin. His outfit also changes slightly with this form.