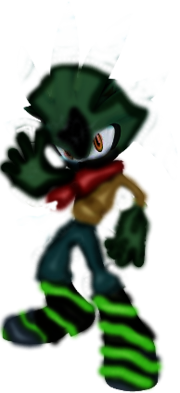 Cekkarr the Hedgehog is the main character of All of the Above: Cekkarr's Tales. and Dragon Ball SA.
Quiet, emotional and a dreamer, Cekkarr is the main character in AotA: CT, and is one of the central characters in the Multiverse Saga of SA.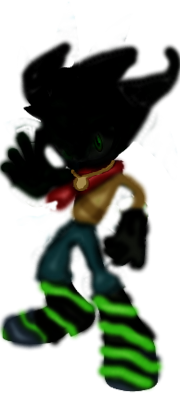 Unbeknowest to himself, he has a Super Transformation. This, however, doesn't come the normal way. His way of transforming requires a "special chant" and the Master Emerald. This transformation is extremely evil and cannot be tamed unless Maria can.
He's the only main character in the Sonic series to have an evil Super Form.
His necklace only shows in Super Form. He hides it under his scarf so nobody takes it.
Community content is available under
CC-BY-SA
unless otherwise noted.